Mitsubishi Lancer Sportback Ralliart
It is not a common practice for me to do a custom of a certain car twice. However, with The Mitsubishi Lancer sportback, I did so.

Since I always had a soft spot for the hatchback version of the Lancer and Tarmac Works released a very nice EVO X casting, I took the chance to get an extra model from an online sale and try my luck on customizing a highly detailed model in the style of Tarmac Works.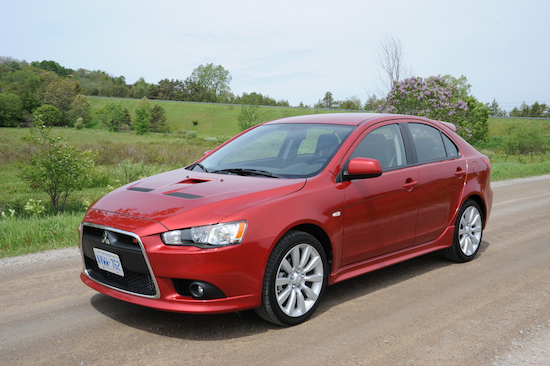 Photography © by Sammy Chan
Here is the before and after comparison: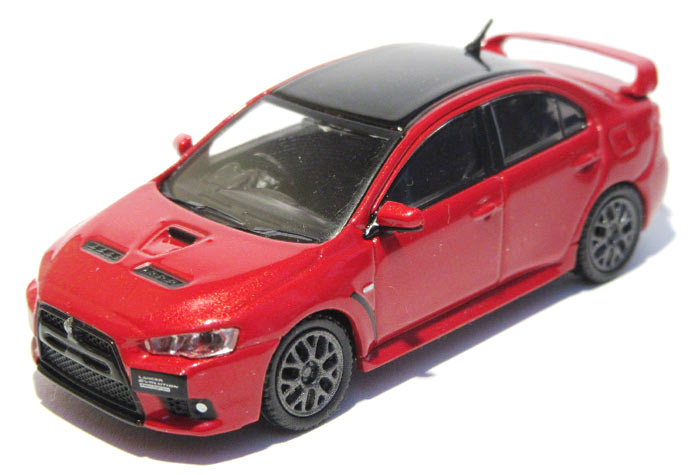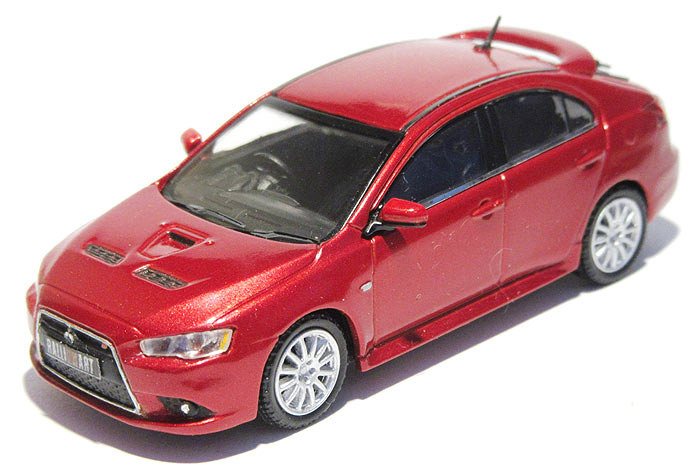 The original model came from Tarmac Works and is a wonderful base to work with. The main effort was removing the widebody fenders from EVO X to suit the Ralliart version. Then I had to cut out the trunklid of the sedan, to make space for the hatchback.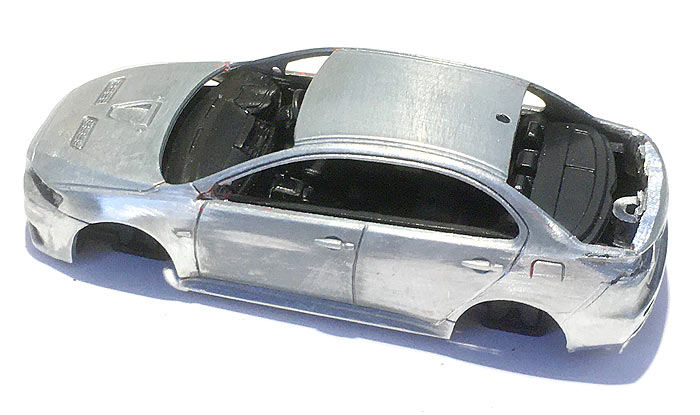 Main part of the work was creating the hatchback shape. My decision was to try and keep the detail level equal to the amount of small details provided by Tarmac Works. It was a lot of precision work but i think it was worth it. Turning the Lancer from EVO X to Ralliart was more demanding than expected. The front got a slight makeover too, especially the fog light areas and the grille needed some reworking.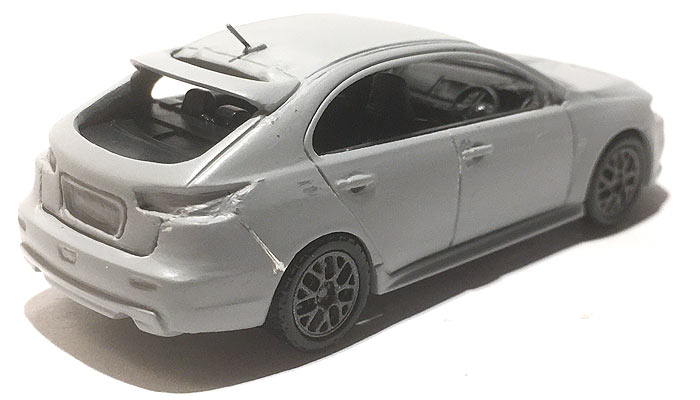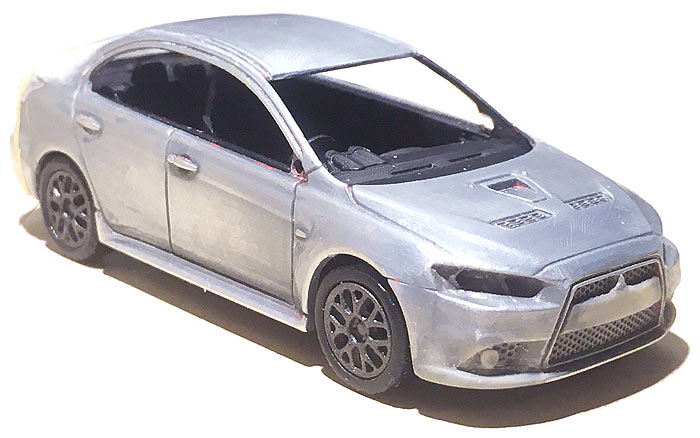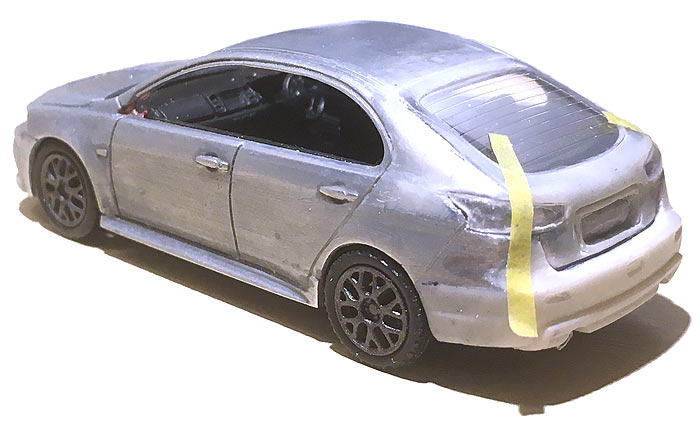 I always though aboout painting it silver, but at some point of the process, i was not sure if the final result would have the effect i wanted. Therefore i decided for a metallic dark red with a beige primer, which resulted in a paint similar to the red metallic color on real Lancer Sportbacks of that era.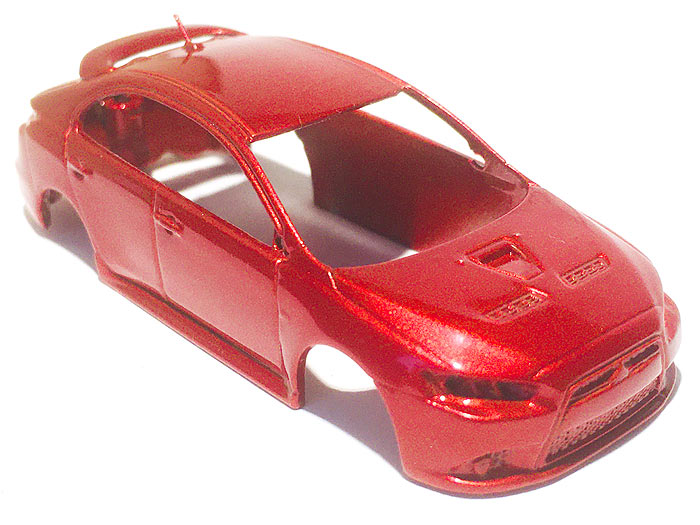 When the paint dried, I polished the surface once again. It was a good decision to use a beige primer under the metallic red color, which gave the finish a slight golden shine under sunlight. Grey primer would have had a darker and more reserved appearance. I have also created rear light lenses, in order to keep the detailed, "high-end" collectible style all over. Looking back, This project was a lot of fun and after so many years, I think the Lancer Sportback got a nice representative in small scale, even if only a custom. Maybe not every line is 100% up to its 1:1 counterpart, but I think overall one can recognize what has been done and intended.
I did a custom on the base of Hot Wheels Mitsubishi Lancer EVO X some years back, but this time around, it fits more with my collecting parameters.

Here are some impressions of the finished model: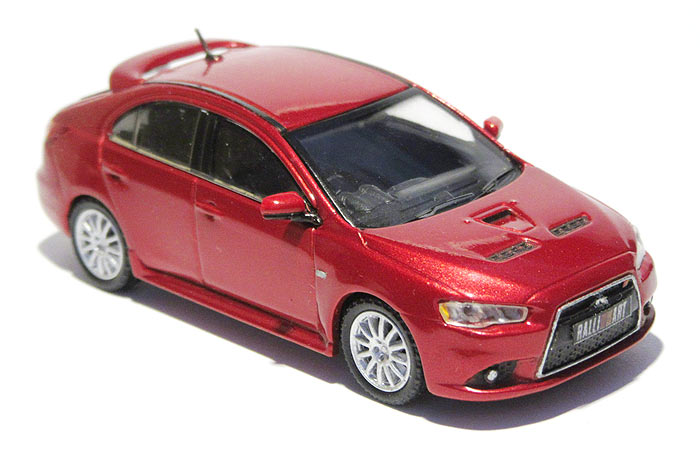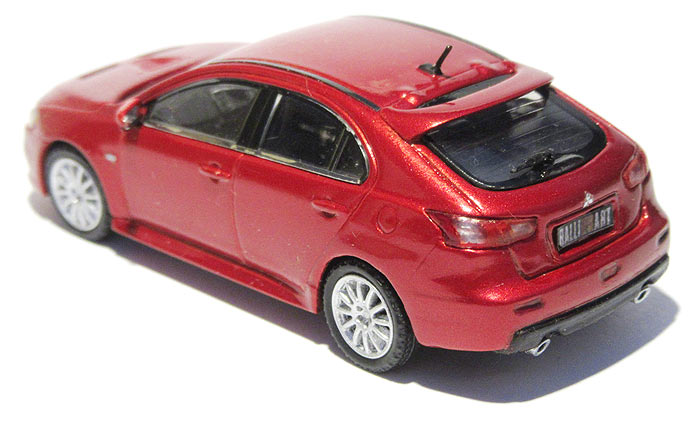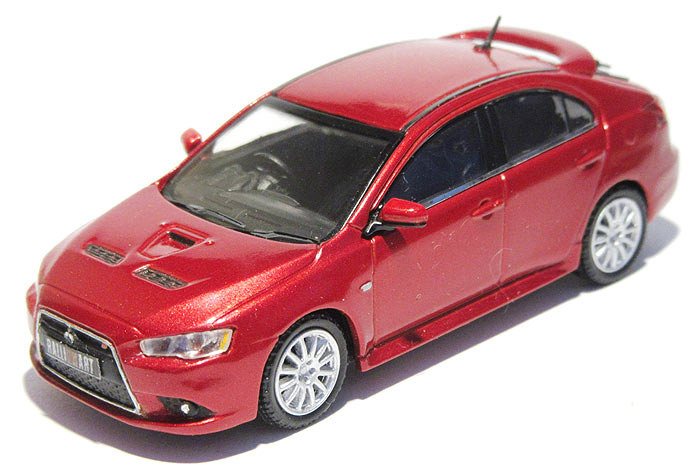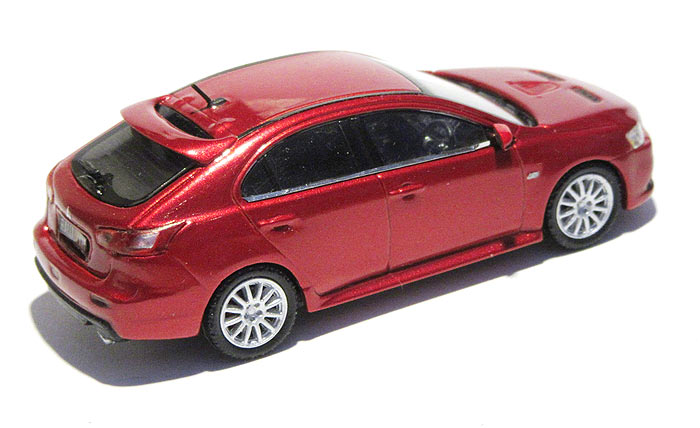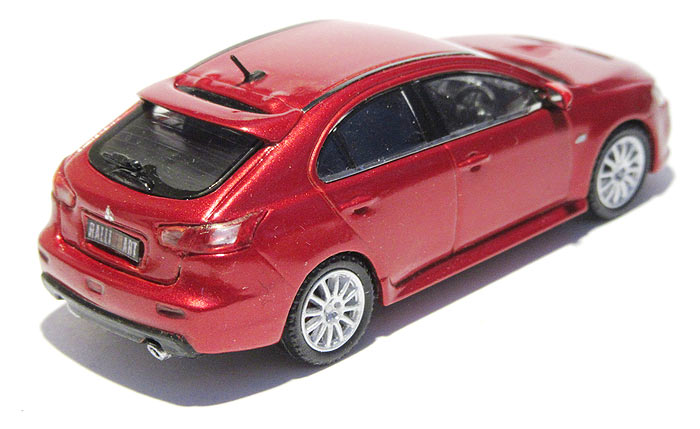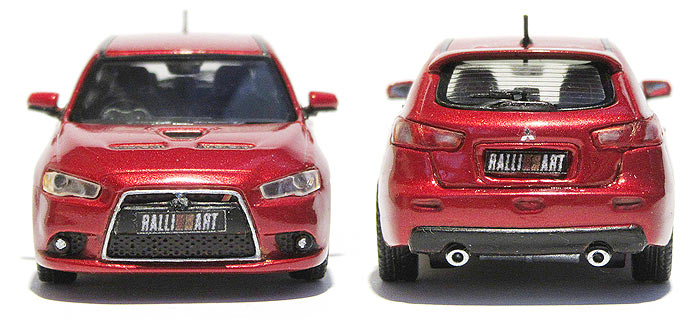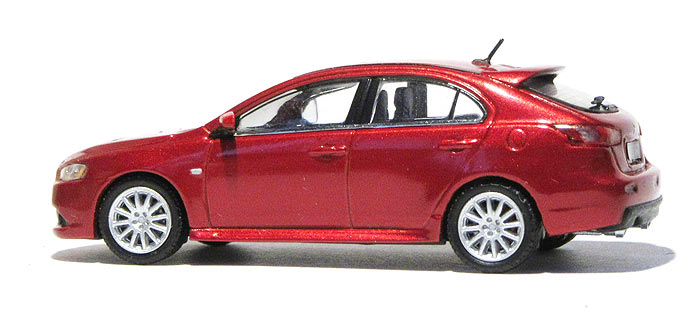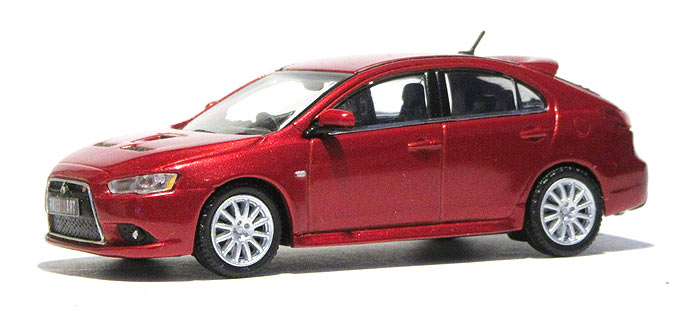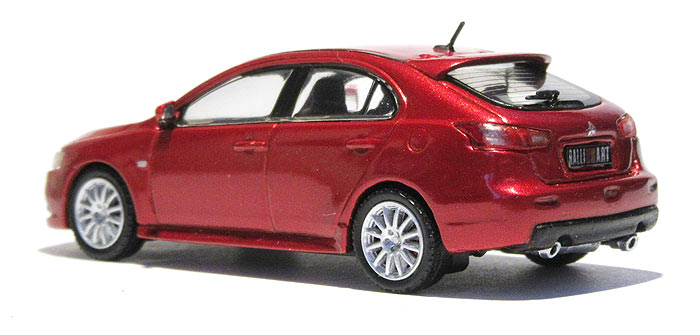 And here are comparison pics of the finished model with its base: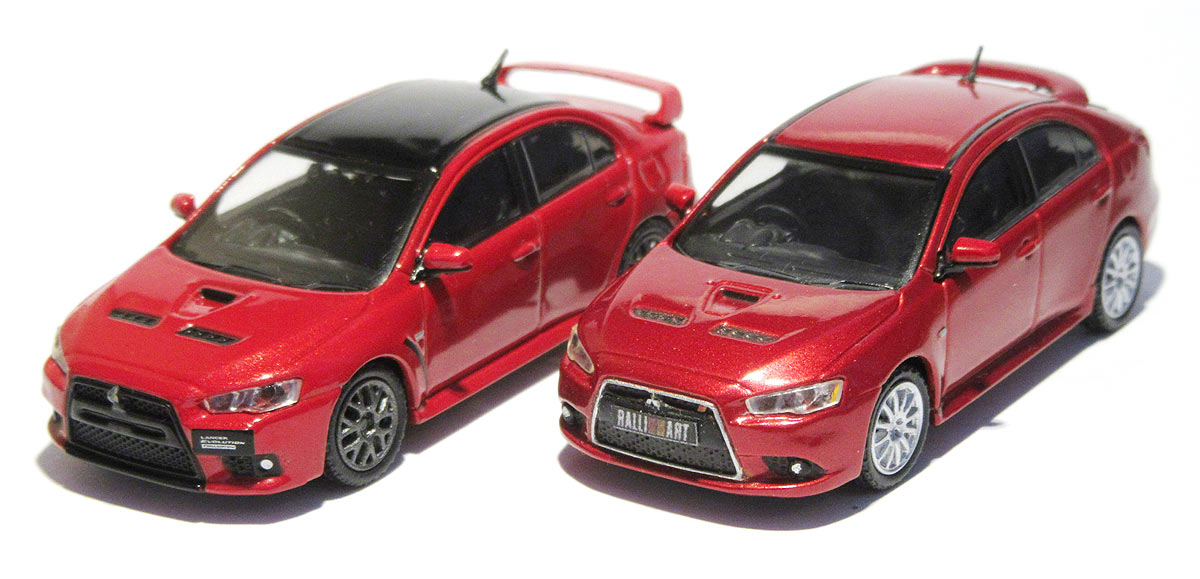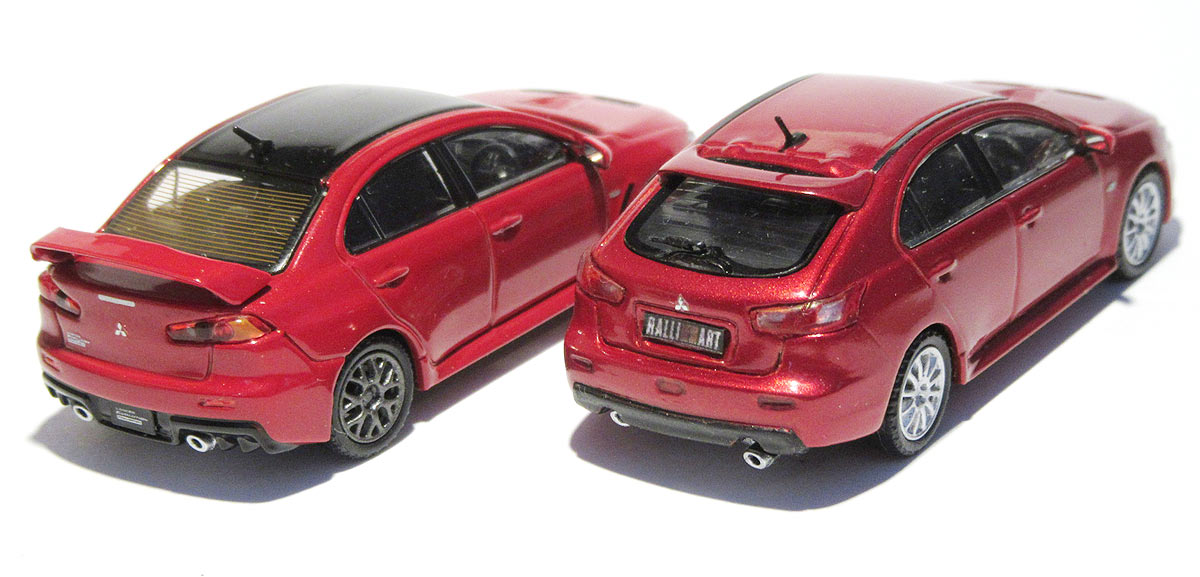 I hope you enjoyed this story just as much as I enjoyed making the model and writing about it. It really made me forget the lockdown and the daily dose of media coverage, for at least a little while.
Custom model Pictures © by
Sinicars
Real car photo by © by
Sammy Chan